Adjuster Job Information
Below are some informative links for information regarding property adjusting job.
---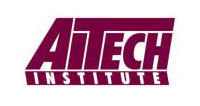 The American International Technical Institute (AITech) is proud to offer career-oriented education programs for adult students who may want to make a career change and ultimately enhance their current earned income. AITech is a leader in the field of adult career training and education; we are your prospective partner in the promotion of your dreams and aspirations through professional training and education.
---
CatAdjuster.org (CADO) is a site devoted to independent adjusters, staff adjusters and the claim handling industry, slanted toward catastrophe claims handling. The site provides information and resources through a collaborative effort from the membership, adjuster to adjuster.

www.catadjuster.org
Job postings
---
CatManDo, Inc. (CMD) is an adjusting firm located in Florida. CMD is devoted to its people! They hire both part time and full time employee in addition to independent adjusters. CMD's catastrophe team adjusters enjoy a powerful commission structure and CatManDo's CMS provides real time commission transparency.

www.catmandoinc.com
---
Citizens is a not-for-profit, tax-exempt government corporation whose public purpose is to provide insurance protection to Florida property owners throughout the state. The corporation insures hundreds of thousands of homes, businesses and condominiums whose owners otherwise might not be able to find coverage.
View a list of the adjusting firms contracted by Citizens Property Insurance
---
Claims Mentor is an online claim e-mentoring community taking proactive steps to help educate new adjusters entering the Property and Casualty claim industry in a trainee friendly environment.
---
Free State Staffing Services specializes in the insurance claims market. They strive to help people find the information they need, and connect them with people they need to know.

---
From One Adjuster To Another

From One Adjuster To Another, also known as FOATA, is a site focused on independent adjusters.
www.fromoneadjustertoanother.com


---
Totura & Company prides itself on retaining the "Best of the Best" adjusters, managers and support personnel with an attractive benefits package along with many other perks.

www.totura.com
---
Well Adjusted is a Social Network site that allows insurance claims adjusters of all stripes to come together and talk shop.